Ken Mallin and Alex Snyder arranged the sale of 1512 Walnut Street, a premier mixed-use property.
Six Acre Capital, a New York real estate firm, has acquired 1512 Walnut St., one of Philadelphia's premier High Street properties, for $13.5 million.
Pearl Properties, a Philadelphia real estate company, sold the 24,000-square-foot building that has 22 apartments and two commercial spaces housing a Chipotle and Elixr Coffee Roasters.
This is the second investment in Philadelphia for Six Acre, which was formed two years ago by Mark Lansman and Jake Borden in New York with plans to eventually relocate the firm to Philadelphia. Six Acre is working with a New York-based family office referred to as JGS Keystone, which is funding Six Acre to find and buy core and core-plus properties in prime locations in Philadelphia and eventually in its suburbs, Lansman said. Once a property is acquired, it is held by the family for the long-term.
"1512 Walnut checked all the boxes for us," Lansman said.
Six Acre's first deal was in late 2020 and involved paying $3.8 million for 1525 N. American St. in the Olde Kensington neighborhood of Philadelphia. The real estate firm them moved ahead with a $31 million, 105,000-square-foot multifamily project with 110 apartments.
Buildings along Philadelphia's High Street retail corridors such as Walnut and Chestnut streets traded with more frequency just before the pandemic but tapered off. A recent sale involved a New York investor paying $5.34 million for 1617 Walnut St., a two-story building, 7,000-square-foot building.
Pearl bought 1512 Walnut in 2010 for $5 million from Susanna Foo, whose Susanna Foo Chinese Cuisine, operated from the space for 22 years before closing in 2009. It was one of Philadelphia's stalwarts on Restaurant Row. Constructed in 1927 as the Sydenham building, Pearl converted the four-story structure into high-end apartments.
Ken Mallin and Alex Snyder of MPN Realty Inc. arranged the sale.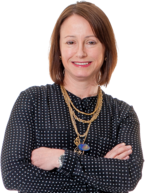 Natalie Kostelni
Reporter
Philadelphia Business Journal
read full article