MPN's Ken Mallin represented the Seller in the $9.43 million deal.
Spectrum Health Services Inc. has paid $9.43 million for a 43,847-square-foot building on South 33rd Street in Philadelphia that it has been a tenant in for years.
The building at 1325-49 S. 33rd St. was sold by Hero House Holdco LP, a Bala Cynwyd entity that acquired the property in 2015 from the School District of Philadelphia for $1 million, according to Philadelphia property records. The building dates back to around 1924.
When Hero House Holdco bought the property, it undertook a gut renovation of the building and then leased it out to a series of nonprofit tenants, among them Spectrum Health, that serve the neighborhood. The building was fully occupied at the time of the most recent transaction.
The property had been up for sale earlier this year but a deal fell through, said Ken Mallin of MPN Realty Inc., who represented the seller. It was put back on the market in the spring and about six weeks later had three offers and Spectrum was selected, Mallin said.
The health services organization has been in the building since 2016 and occupies 9,500 square feet. The decision to buy proved an easy one for the the nonprofit, said Jonathan Dubrow, who along with colleague Peter C. Rothberg of Coldwell Banker Commercial, represented the buyer. "It was a better long-term play for them and made more economic sense for a number of reasons to own the building," Dubrow said.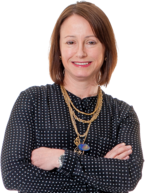 Natalie Kostelni
Reporter
Philadelphia Business Journal
read full article