MPN's Chris Cimino, Roman Melnyk and Steven Clofine arranged the sale.
The Clay Studio has sold its former, long-time home consisting of three parcels adjacent to Elfreth's Alley in the Old City neighborhood of Philadelphia for $3.78 million.
IncentFit, a health and wellness technology and benefits company, bought the properties at 133-139 N. 2nd St., which are located near its headquarters at 144 N. 2nd St. The acquisition involves two adjoining four-story buildings totaling 15,408 square feet and an adjacent surface parking lot. The structures date back to 1920.
Clay Studio, established in 1974, serves about 35,000 people annually through its arts, education and community programs. The organization moved to 2nd Street in 1990 as a way to establish more professional studios, shop and gallery spaces to serve its "ever growing constituency," said Jennifer Martin, executive director of Clay Studio, in an email. At the time, it was called the 2nd Street Art Building.
By 2007, Clay Studio took over the entire two-building space and renovated it. Ten years later, it launched a capital campaign as it began to plan for the future, which involved developing a new, larger facility to house its programs.
Even though it had already identified South Kensington as the neighborhood for its new building and was well into planning for a new building, Clay Studio decided in September 2018 to buy the Old City buildings it occupied. This was done to provide it time to raise the funds needed for a new building and have it developed.
This April, Clay Studio opened a $14.5 million, 34,000-square-foot arts building at 1425 N. American St. in South Kensington. It is the first ceramic arts facility built from the ground up in the United States. Its design and brick façade draw from the organization's work. The space is expected to enable the nonprofit to expand its programming, increase its events business and bolster its resident artist initiative with support from a new endowment.
Christopher Cimino, Roman Melnyk and Steven M. Clofine of MPN Realty Inc. arranged the sale of the 2nd Street real estate.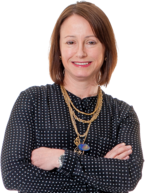 Natalie Kostelni
Reporter
Philadelphia Business Journal
read full article