Josh Nadel and Russ Panchelli arrange sale of historic Farmers' Market House & Hall at 6th & Girard.
A developer has purchased an historic building at 6th Street and Girard Avenue in Philadelphia for $1.5 million and plans to develop what was originally known as Farmers' Market House & Hall into a mixed-use complex.
The sale of the prominent property at 527-37 Girard Ave. took more than two years to get done — twice as long as expected — because of the Covid-19 pandemic and the building's nomination to be on the Philadelphia Register of Historic Places, a designation that added a level of unexpected complexity.
The building is essentially just a shell, but the corner location enhanced its value. The property was first put under agreement before the pandemic was declared in early 2020 by a developer who wanted to raze the building and construct a mixed-use project with 35 apartments and ground-floor retail.
"Just after that, it got nominated to the register of historic places," said Josh Nadel of MPN Realty, who arranged the sale of the building with colleague Russ Panchelli. "The person who had it under agreement only wanted to build ground up. Plus, the economics of the project changed. To a lot of people, it was worth more as ground than as a structure."
The Farmers' Market House & Hall, which was also known as North Sixth Street Farmers' Market House & Hall, dates back to 1886 and was expanded in 1887. Aside from being designed by Hazelhurst & Huckel, Architects, the structure represents the "cultural, economic, and social history of the local community" during the late 19th century, according to the nomination made to the Philadelphia Historical Commission.
Nadel found a buyer, Matt Semola, a Philadelphia developer who was comfortable preserving the front of the building and razing a back portion where a new structure would be constructed. That plan took two years to get approved.
The new project will be called Farmers Hall and have 38 apartments and 4,000 square feet of commercial space. The seller was Franklin Berger.
"This shows you how Northern Liberties is expanding and Girard Avenue is fair game for developers," Nadel said.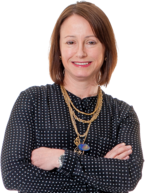 Natalie Kostelni
Reporter
Philadelphia Business Journal
read full article