Ken Mallin's deal at 5th & Spring Garden tops multi-family land deals for 2021.
The steel structures signal investment, growth, jobs and consumer confidence.
From billions of dollars in spending and betting on the future of health care to community impact and creating thousands of jobs, the 2021 list of winners will undoubtedly make a lasting impression on the Philadelphia region.
An outside judging panel selected the 30 Philadelphia-area deals/projects as the Best Real Estate Deals of 2021. The deals are broken into the following categories: affordable housing; environmental, social and governance; higher education and health care; industrial; multifamily; office; retail; and hospitality. Affordable housing and environmental, social and governance are both new this year.
— By Ryan Sharrow
Best Multifamily Land | First Place | 5th and Spring Garden
501-39 Spring Garden St., Philadelphia
RREI LLC, a Philadelphia real estate company run by father-and-son duo Neal and Victor Rodin, bought a site at 5th and Spring Garden streets in the Northern Liberties neighborhood of Philadelphia for $16.05 million, clearing the way for it to develop a new apartment building. Though the multifamily project had received city approvals, acquiring the 100,000-square-foot parcel that takes up an entire city block at 501-535 Spring Garden St. was complex and took five years to complete. The property was owned by 11 different condominium entities involving six different people. With the sale finally closed, the developer has started construction on a 13-story apartment building that will have 382 units, 211 underground parking spaces, and 60,000 square feet of ground-floor retail of which Amazon Fresh has leased 40,000 square feet.
Size: 105,800 square feet
Value: $16.05 million
Buyer: Victor and Neal Rodin, PREI LLC
Broker: Ken Mallin of MPN Realty Inc.
Architect: BLT Architects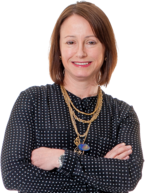 read full article